The UK understands that skilled migrants are essential to the economic growth of the country. 
The new points-based UK immigration system is for European Union immigrants as well as non-European Union countries, such as India. Indian students' groups and industries are broadly welcoming the new post-Brexit points-based system unveiled by Home Secretary Priti Patel. It is a way to attract the top skilled workers from around the world.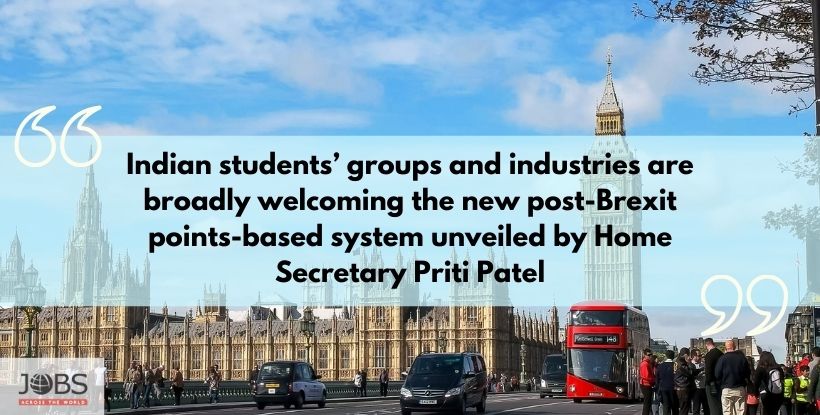 Under the new system, immigrants from the EU and those outside the EU will be on equal ground. If you are looking for a new job opportunity, contact Jobs Across the World. You will be matched with the perfect position for you. The Skilled Worker visa is good for five years before needing to be extended. Along with the work visa, there are various other routes open for applications, including the Global Talent Visa.
This visa is for people with exceptional talent or promise in the sectors of science, engineering, humanities, medicine, arts and culture, or digital technology. Those wishing to establish a business can apply for the Innovator Visa. International students can apply for the Student Route and Child Student Route under the new system for the next academic year.
If you are ready to relocate for the perfect job opportunity, submit your resume to Jobs Across the World. You can apply quickly to jobs by using your Jobs Across the World profile. You will be matched with a position that matches your skill set. You will be notified continuously of jobs as they become available.