The United States has several cities experiencing significant job and salary growth
These boomtowns have been ranked by SmartAsset using seven metrics: unemployment rate, population change, GDP growth rate, number of jobs created, change in household incomes, and housing growth. Colorado has three cities in the top ten. Longmont, CO, ranked number one, with an increase in the population of 6.43 percent. Household income increased by almost 30 percent. In northern Colorado, Greeley had an income growth of 18.81 percent with the housing market seeing over ten percent growth.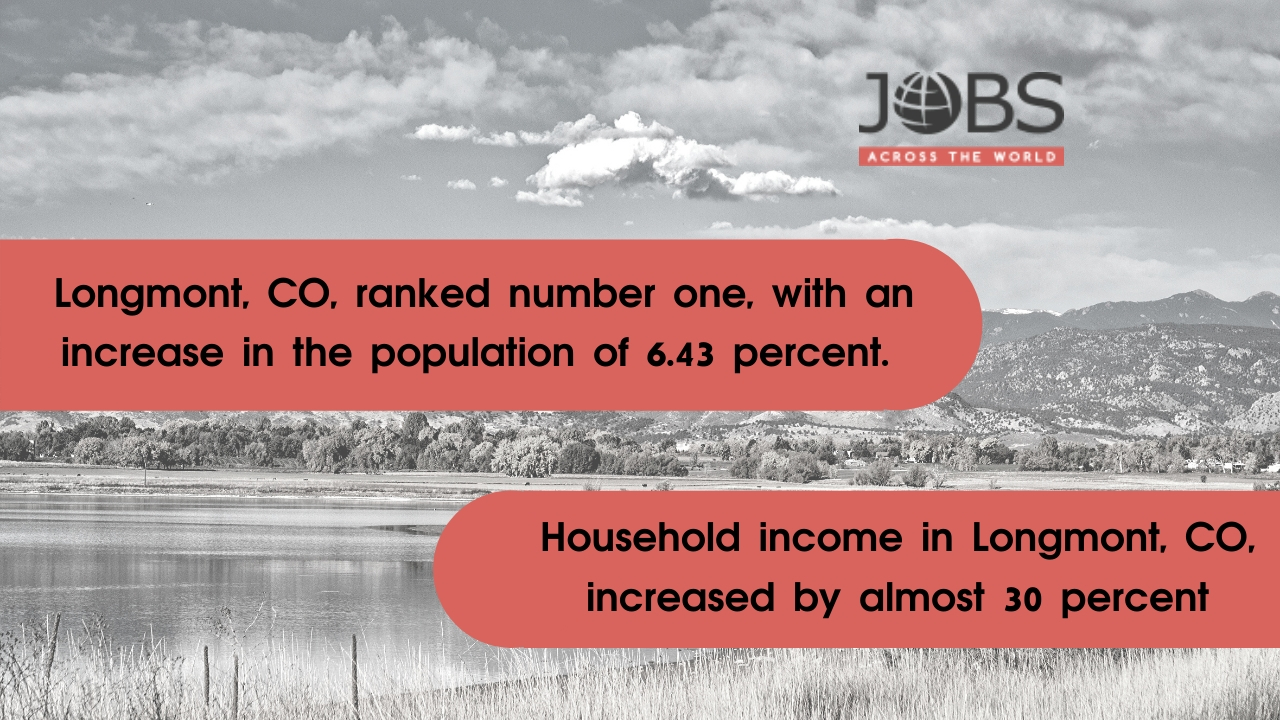 If you are considering relocating for the perfect job opportunity, there are many open positions in these boomtowns. Contact Jobs Across the World to find the best job for you.
Denver, Colorado, ranked number seven, had a population increase of close to eight percent, and the housing growth reached over ten percent. The rest of the top ten boomtowns are located in the southern part of the country. The number two city is Denton, Texas. Denton is less than 40 miles north of the Dallas-Fort Worth metro region. Household income in the city has increased by over 36 percent from 2014 to 2018. Mount Pleasant, South Carolina, has had income growth of close to 24 percent. This third-ranked city saw a 15 percent increase in population. Household income has spiked 31 percent in Miami, Florida.
Spike in Household Income in Miami
If you are looking for a job in one of these exciting boomtowns, contact Jobs Across the World. When you submit your resume using your personal profile, you will be matched with the best job opportunity that fits your skill-set.