According to analysts, a monetary burst and a $300 billion fiscal stimulus by the Australian government are paying off. 
The Reserve Bank of Australia has cut the cash rate to close to zero and launched a quantitative easing program equaling $100 billion, helping create jobs which is a national priority. Jobs fell from March to May by over 870,000 positions, but the country has recouped over 80 percent of the sharp drop that resulted from the pandemic lockdowns.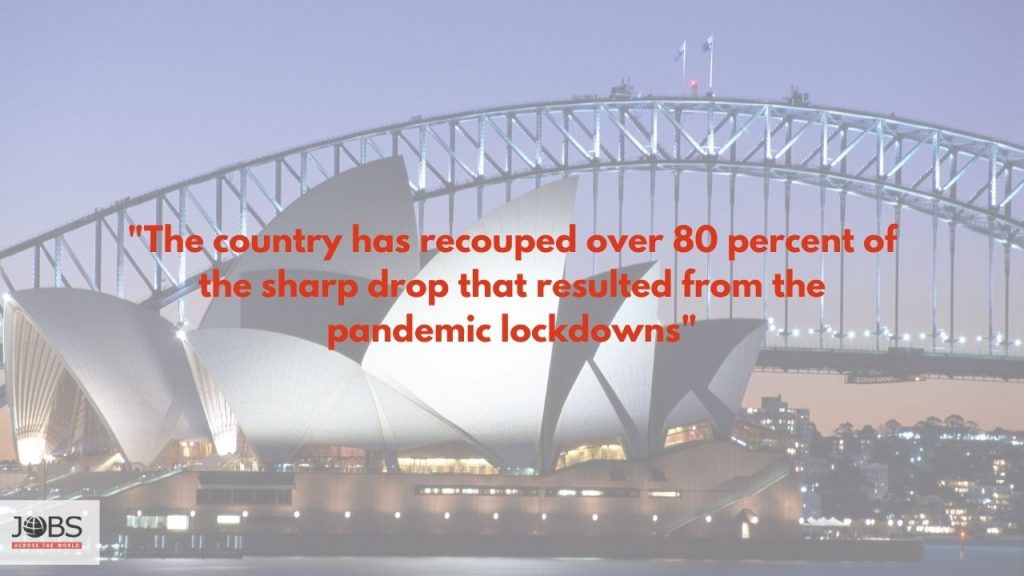 The data proves Australia's economy is on the way to recovery from the first recession in thirty years. There are many opportunities for you and your career path. Contact Jobs Across the World to find the perfect job for you! It doesn't matter where you are located.
The Australian Bureau of Statistics reported an increase of 90,000 jobs, which followed an impressive rise in October as well. The unemployment rate fell to 6.8 percent, surpassing expectations from economists. Job gains in November were led by Victoria state, which just came out of a lengthy lockdown due to the virus.
The Australian Bureau of Statistics reported an increase of
Economists who were participants in a Reuters poll predicted the unemployment rate remaining steady at seven percent and the economy adding 50,000 new jobs. To find the perfect job opportunity, contact Jobs Across the World. The company connects employers and job seekers all around the world. 
International applications are accepted for any industry, location, or position. The team is searching for the most skilled talent to match the many open positions listed. Submit your resume today, and you will be living your dream in no time!