The new year started with millions of Americans making more money. There were a record number of states, cities, and counties in the US raising the minimum wage. Over 20 states, 26 cities and counties increased the baseline pay on January 1, 2020.
Looking ahead in the year, another four states and 23 cities and counties will make an increase in the minimum wage as well, reported a worker rights group, The National Employment Law Project. Policy Analyst Yannet Lathrop said it is the most significant number of localities and states on record to raise the baseline pay, both in January and for the entire year as a whole.
If you are considering relocating for a better job opportunity that pays better wages, contact Jobs Across the World. Their team of professionals will help match your skillset with the best employer.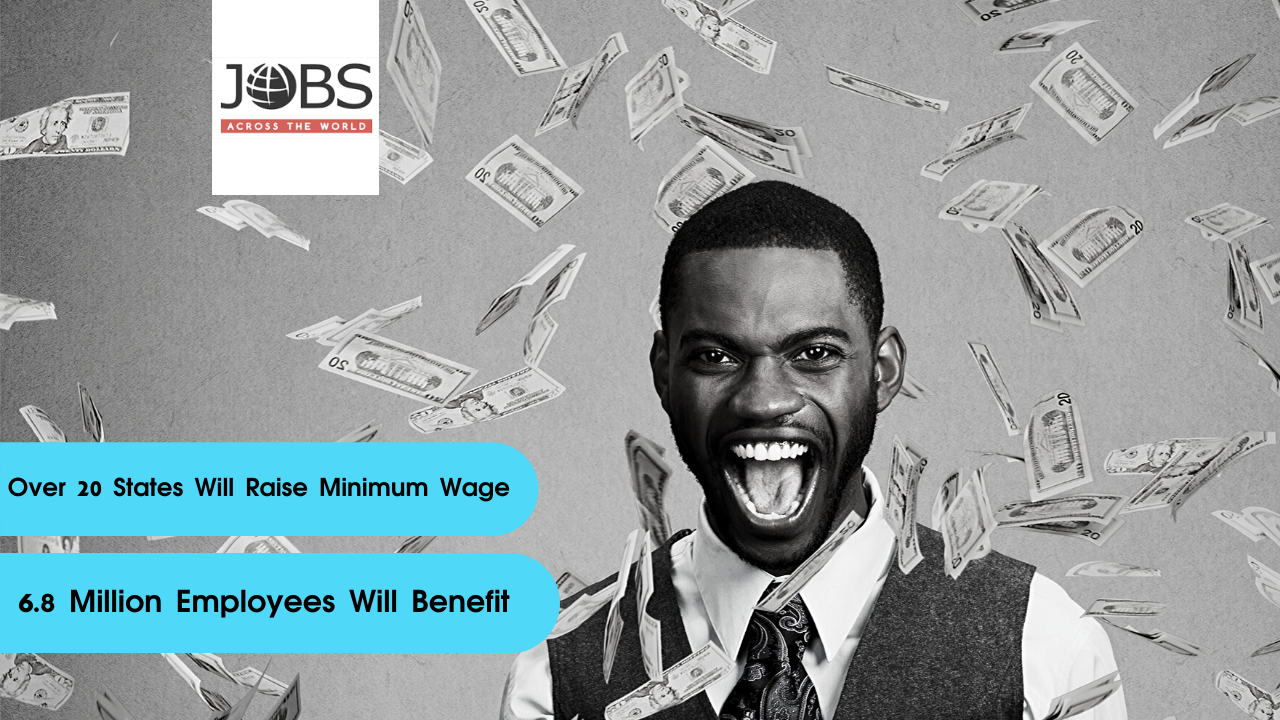 6.8 Milion Employees Will Benefit
The large concentration of pay raises will benefit close to 6.8 million employees. EPI has estimated the range of increases start at $150 and go as high as $1,700 for full-time employees, depending on the increases for the region in which they work. The many years of lobbying and labor group demonstrations are finally paying off. The Fight for $15 is a group that began in 2012 to advocate for a higher living wage of $15 per hour. When they began, the agenda had some critics calling their idea far-fetched, but spiraling housing costs and widening income inequality put pressure on lawmakers.
Unemployment is at an all-time low in the US, and it is playing a factor in forcing companies to bid up wages to not only attract but keep qualified employees. Amazon, in 2018, increased its base income for workers at warehouse operations to $15 an hour.
Contact Jobs Across the World to be matched with a job you deserve. It is a simple process. They match your resume with open jobs all around the world and keep you updated on new job postings matching your skillset.