The unprecedented job growth over the last decade in the US makes finding a job easy. But even with the growth, some cities are having more jobs created than others. St. George, Utah, is the number one United States metro region with the largest job increase rate.
There have been additional 15,054 jobs created over the past five years, making it a 25.4 percent increase. The area had a low 2.9 percent unemployment in October 2019. Also, in Utah, Provo-Orem had a large increase in jobs. Trade, transportation, and utilities increased by 10,900 positions, with total employment up 20.5 percent.
Boise City, Idaho, had the largest five-year employment increase in the education and health services sectors with and additional 9,100 jobs. The city saw an increase of 61,922 jobs across all sectors. The median household income in the region is $61,407.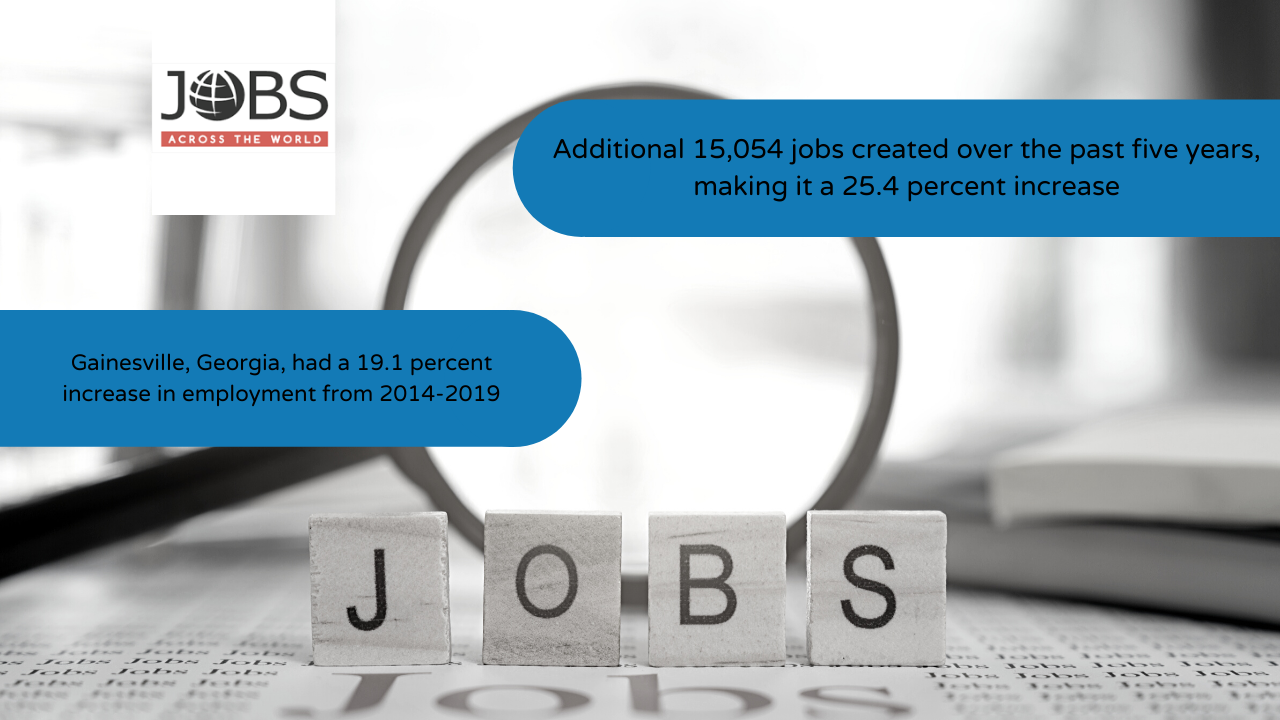 Gainesville, Georgia, had a 19.1 percent increase in employment from 2014-2019. The October 2019 unemployment rate dipped to 2.6 percent. Fort Collins, Colorado, added 31,008 positions over the past five years.
The industry with the largest five-year employment increase was the government, with an additional 6,100 jobs. The US is a great place to find the perfect job and raise a family.
Contact Jobs Across the World to find the best open position for you. It doesn't matter where you live or where the company is located. All international applications are welcomed.