Rural towns in Australia are in need of thousands of workers. There is a record 54,000 job opening advertisements in regional Australia.
Compared to October last year, this is a 13 percent increase, according to Liz Ritchie, the Regional Australia Institute chief executive. These regional towns are experiencing a population increase as people are realizing the areas have many of the benefits of larger cities, but the closeness of a small town.
The housing sector is trying to keep up with the need, Airbnb is experiencing a boom, and renovation builders are busier than ever. If you are dreaming of a perfect job opportunity, it is possible by submitting your resume to JobsAWorld. Their team of experts will match your qualifications with an open position. Contact them today! 
Several sectors in rural Australia are in short supply of workers. Peter Hall, a Shepparton orchardist, needs pickers for his stone fruit. He is hoping federal and state measures will allow workers to be available. New South Wales is a regional hotspot, with ads up 92.6 percent, while Sydney's job market has decreased by 24.7 percent. Queensland job ads have increased by 35.7 percent, while the Brisbane's metro area is down close to 8.7 percent.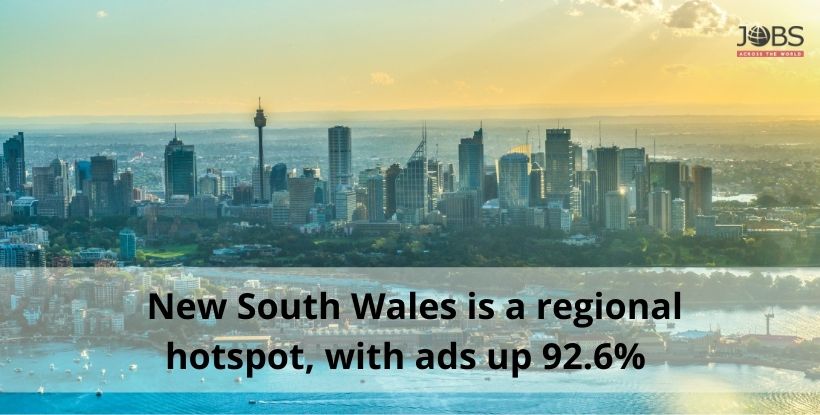 The government has had policies in the past to attract skilled migrant workers from the overpopulated regions, but it is happening now due to the worldwide pandemic. There are job opportunities for you and your family in top relocation destinations. Contact JobsAWorld to find the perfect position for you! Submit your resume and you will be updated on new positions as they become available.